Investment symposiums
Including The 3rd China-CEEC Investment & Cooperation Symposium, The 4th China-CEEC Economic and Trade Seminar for Chambers of Commerce, The Signing Ceremony of China-CEEC Zhejiang Cooperation Program.
Trading exhibitions
Including The 4th Central and Eastern European Countries Specialty Products Fair, China-CEEC Trading (Cross-border E-commerce)Matchmaking Meeting, China-CEEC Fruit, Vegetables and Meat Exhibitions.
Conference Forums
Including The 2nd China-CEEC Cooperation & Development Forum, China(Ningbo)-CEEC Governors and Mayors Summit, China-CEEC Cooperation for Quality Supervision, Dialogue on QS, Inspection and Quarantine of Food and Agricultural Products Forum, China-CEEC Customs Development Forum. The 2nd China-CEEC Overseas Chinese Businessman Ningbo Summit.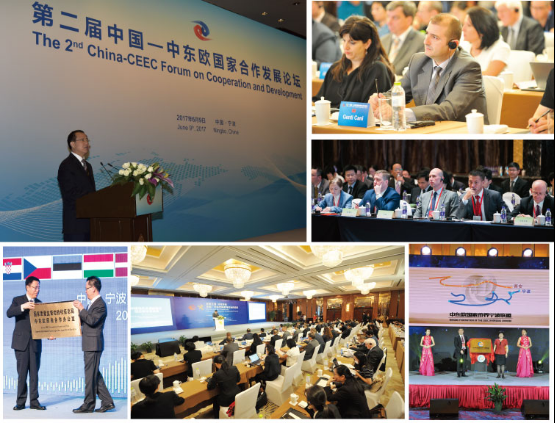 Cultural exchange activities
Including The Guest Country of Honor Activities, The 4th China (Ningbo)-CEEC Forum for Education Cooperation, The 4th China (Ningbo)-CEEC Tourism Cooperation Meeting, China-CEEC related People-to-People Exchanges Activities.